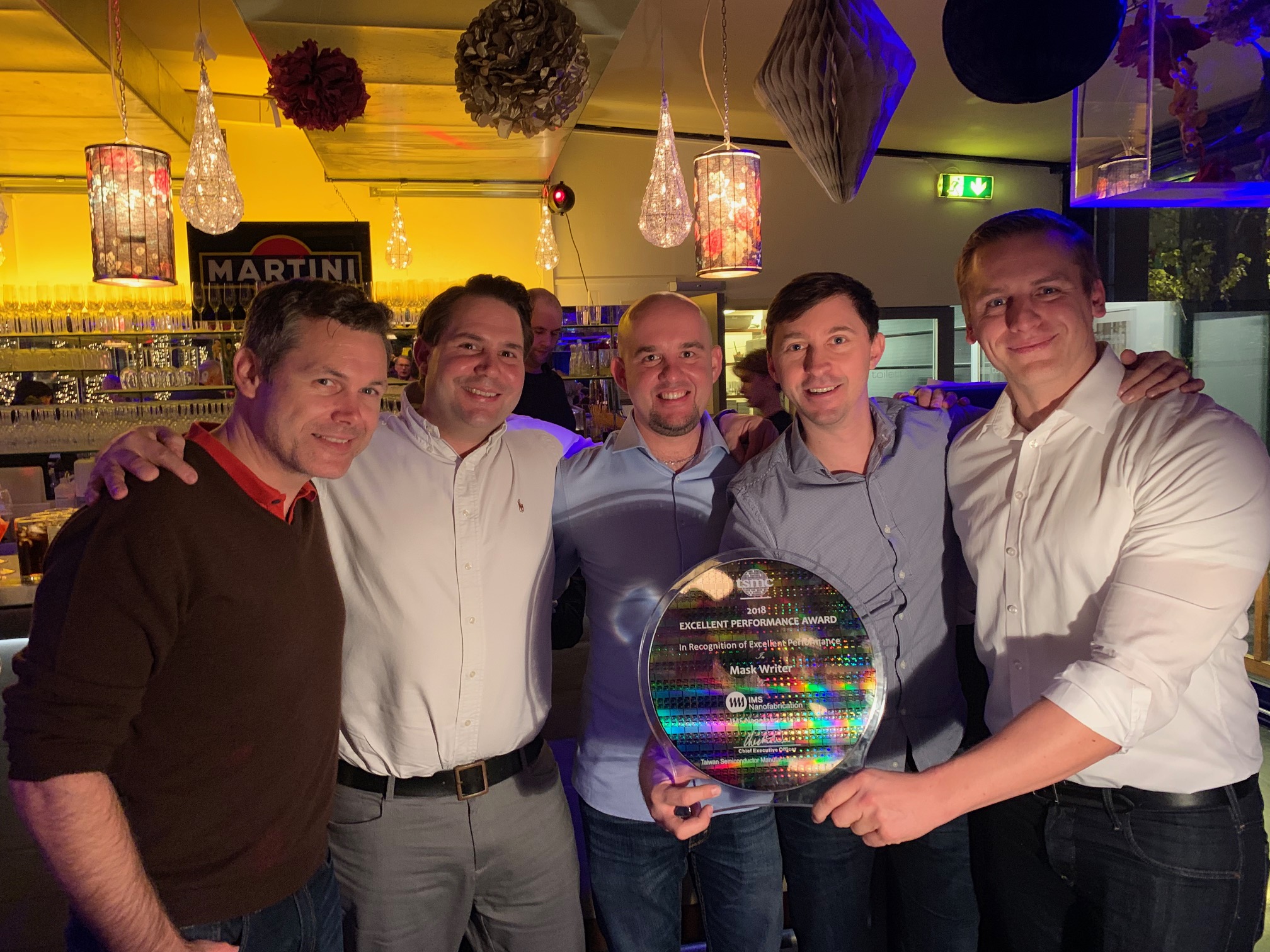 Excellence recognized!
The Excellent Performance Award from TSMC is the 'Oscar' of the semiconductor industry. In December 2018, this coveted prize was awarded to IMS Nanofabrication GmbH.
The news of this spread like wildfire in the industry, and since receiving the award, we have gained much recognition. This accolade confirms our commitment to our daily work and encourages us on our way to becoming the market-leading provider of multi-beam mask writers.